First New Product Launched Under Ricoh Brand
On June 27th, 2023, PFU America, Inc., announced the launch of a new document scanner in its workgroup lineup – the Ricoh fi-8040. The fi-8040 will replace the popular fi-7030 scanner, which has been one of the top selling SKU's 's in the Desktop Workgroup segment since its introduction in 2016. The new scanner is equipped with a 4.3" touch screen with document thumbnail viewer and job buttons with preconfigured settings and locations. The fi-8040 scans at 40ppm (a 13-ppm improvement over the fi-7030) and has a 50 sheet ADF and a manual feed to scan folded documents. The new scanner is equipped with Ricoh's Clear Image Capture (CIC) technology designed to produce higher quality images with limited color shift and distortion. The fi-8040 carries the same MSRP of $521.99 as its predecessor.
The scanner includes both USB and wired network connection options. It also includes PFU's new DirectScan software, which enables scanning to e-mail, network folders and pre-configured jobs without having to connect to a PC. The scanner also comes bundled with PaperStream IP image enhancement software, PaperStream ClickScan for desktop scanning applications, and PaperStream Capture for use in distributed production scanning environments. Later this year, PFU will introduce integration with NX Manager, which will enable direct network connections to third-party software, as well as PFU's EdgeXperience Cloud platform. This will help bring NX Manager's capabilities downstream, as it is only currently available with the fi-7300NX, a departmental model.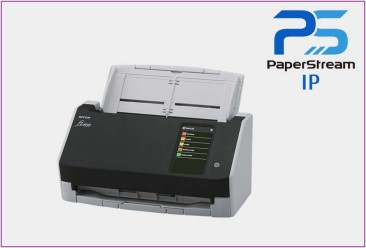 Figure 1 – New fi-8040 scanner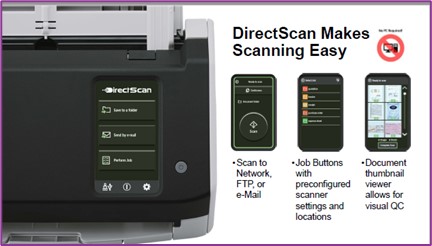 Figure 2 – DirectScan Feature Set on fi-8040
This is the first product introduced under the Ricoh brand since the acquisition of PFU, and Ricoh became official. According to Ricoh, they have taken some of the higher-end features found in models such as their fi-8170 scanner and brought down to the lower-end product portfolio of the fi-8040 offering customers a more feature-rich model at an attractive price point.
Ricoh/PFU is the market leader in the Desktop Workgroup category and holds 37.8% market share in this segment. In recent years, we have seen a shift to more user-friendly, smaller footprint and larger 4.3" touchscreen displays in the distributed scanner categories. Ricoh/PFU clearly intends to hold onto their leadership position with this latest announcement.
For more complete analysis of this acquistion please reach out to one of the authors of this report: Barbara Richards, senior analyst for HW, the Americas, [email protected]; Ralph Gammon, senior analyst, software, [email protected].